22.05.2022, 21:43

- Wörter: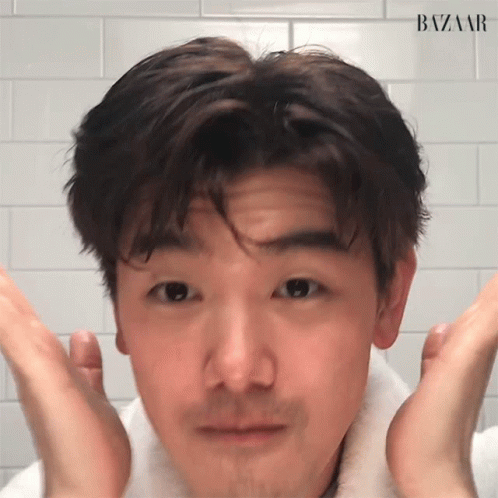 Als wenn er seinen Daumen noch weiter mit seinen Schneidezähnen bearbeitete, dann würde er auf der Bühne aber wirklich was zu erklären haben, dann wäre der Daumen nämlich sowas von ab!

Schnellen Schrittes war er durch die VIP Area geschritten und hatte schließlich gefunden wonach er suchte: Einen der kleinen Trailer den Freunde von ihnen gebucht hatten um sich zwischendurch frisch machen zu können. Und wenn man sich einfach mal zurückziehen wollte. Schon seltsam, dass man Geld ausgab um hier zu sein und dann noch mehr Geld um dabei nicht unter ständiger Beobachtung zu sein, aber nachdem er gerade auf sein Handy geschaut hatte, verstand Eric die Wichtigkeit dieses Themas nur nochmal umso mehr. Ganz abgesehen davon, dass es hier unglaublich heiß war und auch wenn Hwangsa in Seoul eine ernste Sache war... der Staub, der hier durchs Valley flog, war wirklich eine ganz andere Hausnummer. Warum trafen sich die Reichen und Schönen jedes Jahr genau hier zusammen? Ach, ja, weil man sich hier nicht rechtfertigen musste, warum man extrem wenig Kleidung zu einer Riesen-Party trug.

Erics Laune war - wie man merkte - gerade nicht so richtig gut.

Als er den Trailer nach kurzem Klopfen betrat, war außer Yongsun

Gott

Harry Styles sei Dank nur eine gemeinsame Freundin vor Ort, eine der wenigen die von ihnen beiden wusste. Naja. Weil sie sie beide schon viel zu oft über die Jahre knutschend auf irgendwelchen Fluren erwischt hatte, wenn sie sich gerade mal wieder vertragen hatten. Eric nickte ihr nur zu und ließ sich dann aber auf einen Stuhl neben seine Freundin fallen, die gerade etwas trank das nach Saft aussah.

"Hey"

gab Eric erstmal leise von sich, man merkte sofort, dass ihm gerade nicht nach Spaß war.

"I really really don't want to kill the mood but I think... I think

the

photos have finally gone a little viral in Korea."

The

photos.

Die die beunruhigenderweise im Internet aufgetaucht waren und aber bisher erstaunlich wenig Aufmerksamkeit bekommen hatten, ihre Label hatten sie aber trotzdem auf dem Schirm.

Die Fotos mit ihm direkt neben ihr, besorgter Blick, viel zu nahe.

Die Fotos mit Erics Hand auf Yongsuns Bauch.